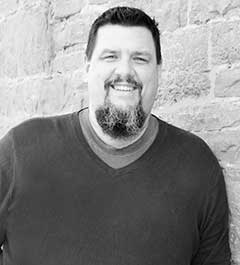 David T. Annable
Founder & President – Senior Designer
Architectural Technician
Construction Eng. Technician
Surveying Technician
OBC / BCIN Certified Designer
Building Code Commissioner
Born and raised in Brockville, Graduating from St. Mary High with a clear path and personal dream for my life as an Residential Designer. Pursuing his chosen path, David ventured to Loyalist College in Belleville, gaining the Levels of Residential Technician and Construction Engineering Technician in Three Years. After school he returned to Brockville and has his own family roots set in place, Happily Married to his wife Natasha, and their five children, David is focused on the high school dream of the Residential Design within Brockville and area.
Evolving that dream, Annable Designs formed in October 2012, making it one of only three design companies operating in Brockville able to afford clients comprehensive services. "I wanted to offer services and the level of quality that I knew I was capable of providing," said Annable, who is the President, Lead Designer as well as Planning and Construction Consultant at his company. He added that operating his own business was a natural progression, after working for a local surveyor for 15 years.
Annable Designs covers a diverse area, stretching from Cornwall to Kingston. Annable said his heart is in his hometown of Brockville, and he enjoys helping residents in the region exceed their design goals. Annable said turning their design dreams into reality is an exciting part of his career. "I offer a more enhanced and interactive design and consulting firm," he said. Within that sphere, Annable Designs assists contractors, builders, and local residents improve the design process.
Annable prides himself on bringing his education, in-depth knowledge and creative understanding to his clients, noting that he is fully certified with Ontario government requirements, particularly in terms of municipalities. "I strive to bring insight, mixed with knowledge of old and new construction methods," he said, adding that he personally stands behind his promises with no sub-contractors.
The firm has three main components, including Residential design, planning and site consulting as well as project and construction consulting. Relating to Residential design, Annable Designs takes care of custom residential home designs; contractor and subdivision designs; renovation and addition planning; as-built measurements; documentation and plans; 3D and 2D renderings, as well as commercial design.
For planning and site consulting, Annable Designs informs clients of individual requirements, evaluating potential sites with an eye toward natural and built environments. "We understand the potentially restrictive requirements of municipalities and authorities having jurisdiction and the processes required for project completion," he said. Under project and construction consulting, Annable Designs assists clients to navigate the complexities of building projects from start to finish. The company takes the guess work out of approvals, costing and consultations during construction, while also offering spatial and interior design services.
Annable Designs has also developed important partnerships with mechanical and structural engineers. Now, the company also offers commercial builds. "That enables us to really give clients the whole package, whether with residential or commercial services," he said.
In addition, Annable Designs also evaluates properties before purchase. Annable said the evaluations can be an important part of buying a house for interested parties who may want to make changes to the structure. "Everyone had dreams for renovations," he says, "however, turning your house into open concept might not be feasible if the walls you're thinking of removing are all load-bearing. That's just one example, but we can walk you through your options depending on your goals."
But aside from assisting residents and business owners in the Brockville region with their project and construction objectives, Annable said the community is an important part of his daily operations. "I'm passionate about this community – we know the area well and see a vision to grow Brockville for the future, improving life in the city," he said. "I know the people here, I'm happy to go the extra mile to make sure clients are satisfied."
Notable Projects
Residential Highlights:
Average 400+ Custom Designs /Per Year, over past 7 years and running
Kings Townhome Development, The Heights, Kingston, ON
Harbour Edge Developments, Brockwoods Subdivision, Brockville, ON
Meadow View Subdivision, Rivington Developments, Carp, ON
Crane House Redevelopment, Prescott, ON
Commercial Highlights:
Windmill Brewery Facilities, Johnstown, ON
Seed to Sausage, Flagship Store, Upper Canada Mall, Newmarket,ON
South Glengarry Public Works, Cornwall, ON
Islamic Society of Kingston, Expansion Project, Kingston, ON
Seed to Sausage, Square One Shopping Centre, Mississauga, ON
St. Lawrence Medical Facility, Brockville, ON
Professional Highlights:
Appointed to Building Codes Commission with MMAH, Province of Ontario
Featured in Toronto Lifestyle, Seed to Sausage Project Toronto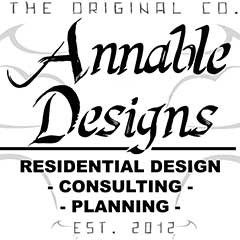 Company History
Jordan Consulting, Founded : June 2001, Sold : May 2005
David T. Annable Designs, Founded : May 2007 Transferred : October 2012
Annable Designs, Founded : October 2012 Transferred : August 2019
Annable Designs Co. Ltd., Incorporated : August 2019