Before Founding Annable Designs, founder David T. Annable, started his career in the Surveying and Planning Profession. Working for a Local Ontario Land Surveyor Firm in Brockville, Ontario for sixteen years. This provide insight, professional development and experience with Site and Development Design and Consulting. An aspect that most Residential Firms cannot advise clients on.
We have the Connections, Resources and Knowledge to keep all of you Clients informed and aware of Situations, Requirements and Possible Setbacks for their lands. With years of experience dealing with the Local Municipality Planning Departments, Conservation Authorities and Health Units, Annable Designs is your go-to Firm to assist you with any site development. From Potential Sites for building your Dream Home, Modification to your Water Front Lots or Even Large Acreage Lots that you want to evaluate a Subdivision or Development option.
Now, We also do not mind the Small Tasks!! We help numerous clients each year with Zoning Compliance, Deck Permit Sketches and other smaller planning requirements.
We are always on-top and updated of Professional and Ministry Updates and Changes to the Housing Standards.
Some of our Planning Services are: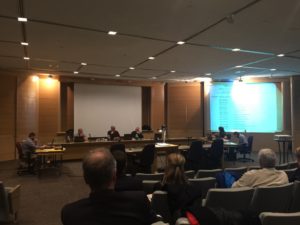 Agent / Municipal Services:
Represent Clients for all Planning Applications
Severance / Variance / Site Amendments.
Attend Meetings and Negotiate Requests.
Site Plan / Sketches of Existing and Proposed Items.
Title Search / Zoning Compliance / By-Law Requirements.
Development / Developer Services:
Ability to Coordinate Site Information and Site Design.
Assist Project through all Municipal and Planning Stages.
Unique and Original Concepts for Development Design.
Subdivision Concepts / Site Plan Control
Title Search / Zoning & By-Law Requirements.